Sell good coffee,
responsibly & sustainably.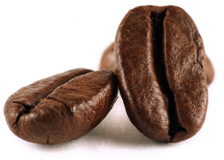 Not only is our goal to provide roasters and business with the worldsbest coffee, we want to provide the growers and their employees who work tirelessly the proper payment for their service in a responsible way.
Don't be pretentious. Don't be snobby.
It's easy to slip into a sense of exaggerated self-importance in life living in the x bubble of the coffee industry. We understand that people are obsessed with their coffee, looking for that just-right brew to start their day. We are in the business of supplying really great beans and delivering them perfect condition at reasonable prices with great service. No affectations. No judgement about cream, sugar, or even flavored creamer. That's up to you.
Real coffee. Real people.
Actually, really great coffee and really great people.
At Bean Depot, we take our coffee seriously…just like you. Our fast-paced, customer-driven environment is one noteworthy aspect of our business that sets us apart from the rest. We strive to get your order out of our warehouse on the same day you place it. We are dedicated to providing our customers with the best experience each and every time they contact us with question or concerns. Big or small, we treat each customer like they are our only customer. Every time.
This commitment to excellence starts with our meticulous attention to our beans; roasted fresh daily in our Omaha location. Our master roaster, and his equally zealous roasting partners make certain each batch of coffee is roasted to perfection; hand-picking only the best beans to give our customers. Joe has long followed the "bean-to-cup" model – that each coffee bean has a story that starts with the right territory , the best sustainable farming practices, the right processing methods for that bean, and ultimately, the perfect roast that brings each bean to its ultimate sweet spot. Each bean. Every time. Call us crazy, call us fanatical, but don't call us anything less than extraordinary when it comes to our passion for coffee.